Lean Performance through Simplicity
Smartphone Online Courses for Busy Executives and Entrepreneurs
Avoid business disasters,
explode sales and
master cashflows
Release date September 1, 2019
All businesses should be concentrated on cash. Cash comes from customers who are the primary reason of being in business. By expanding your skill set, this flexible Smartphone Online Course frees you from cash issues and brings you sales and marketing innovative strategies to boost your performance.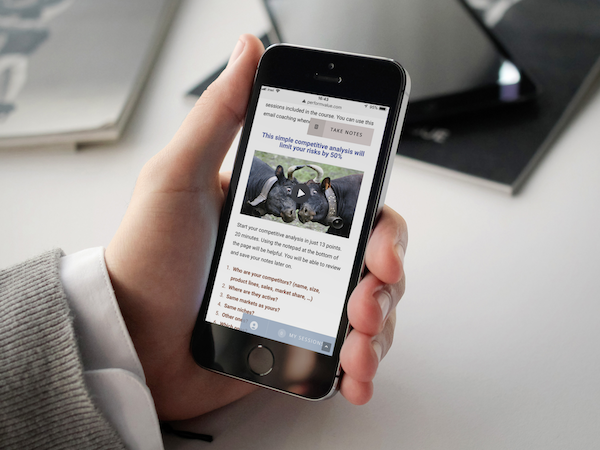 Let's cement your mastery of value-added management processes that ensure successful business development! As a real game changer in smart elearning, this online course can be on your smartphone in seconds and remains under your full control. It's 100% hands-on, user-friendly, and highly interactive!
Want to be informed on the launch of this smartphone online course, discover your first free lesson and early bird exceptional conditions?